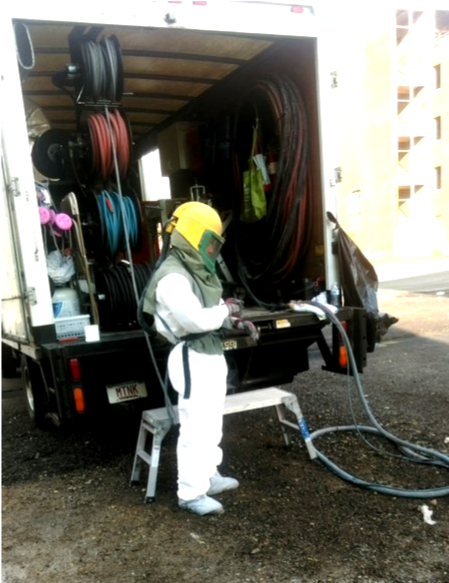 MTNK LLC Soda/Media blasting has been serving the North Shore, South Shore, and Cape Cod for over 14 years.  Michael Nasuti is an avid boater, a live aboard for the past several years, and owner of MTNK LLC.
Reputation
Our reputation is what drives the success of our company.  It is the basis for our strong work ethic and and 100% commitment to customer service.  Our mission is to always do the best possible job for you – our customers – while keeping you fully informed and in the loop from start to finish.  Once we start your project, we will work tirelessly until the job is complete and you are satisfied.  I tell my guys every day "We are only as good as the job we just finished, not the one from last week.".  – Michael
Bottom Specialists 
As a boat bottom specialist Michael has seen over 1800 bottoms to date.  At MTNK we understand the needs of the boating public in the Northeast and how to handle those needs.  We only deal with boats from the water line down… so if your boat bottom looks like it is in need of a little TLC, you're most likely right!
We Are a Full Service Soda/Media Blasting Company
From the removal of graffiti from brick and concrete to the cleaning of boat bottoms, from the removal of carbon, char, and odors from buildings damaged by fire to refurbishing stainless steel kitchen equipment, from removing oil and grease from engines to removing offensive odors in stairwells, from cleaning washrooms in manufacturing facilities to removing paint from brick and steel, from removing rust and paint from cars to line removal off highways, the soda blasting approach has proved to be successful time and time again.
"Michael, Just a note of thanks for a great job on the ceiling of our 100 year old home, it really is amazing the difference. You guys work miracles!! I've included a few photos of the before and after.  Thanks again,"